Apollo / Apollo HS Models


A New Generation
of 3-in-1 Microfilm Scanners
In keeping with its tradition since 1991, SunRise Imaging continues to lead the microfilm industry, incorporating the latest in technology in its family of products. The SunRise 3-in-1 scanners, Apollo and Apollo HS, offer the powerful ScanFlo application that takes advantage of the latest features in hardware and Windows operating system.

Benefits:
3-in-1 Modular Design
Outstanding Quality
LED Light Source
Dual Stream Output
Grayscale scan 8 and 12 bit pixels
Bitonal scan
Fastest ROI
Variable Optical DPI
Case Study

Data Micro Imaging Company chooses Sunrise Imaging Apollo HS scanner
Data MicroImaging Company is a document scanning and data conversion service bureau located in Santa Clarita. They saw the opportunity to bring micro film scanning in house and contacted Sunrise Imaging Inc. Their management knew from prior experience with Sunrise scanners years ago that Sunrise offers a very high quality production scanner, but were not sure if they could afford one. They were amazed at what they could afford. Sunrise offers lease and purchase options, tailored to the customers needs. Subsequently the SunRise Apollo HS scanning system was chosen as the best overall scanner for digitizing

Rollfilm ,Fiche and Aperture card microfilms.

Key factors in the decision were the quality of the scans produced, ability to handle all types of films, speed, cost and ease of use. The scanner operators quickly learned to use the scanner. The scanners produced according expectations, and were found to be highly reliable.
Latest News
Sunrise Exhibitor CeBit
Sunrise Imaging to exhibit at CeBit Hall 3 Booth H12. March 14-18 2016
Read more...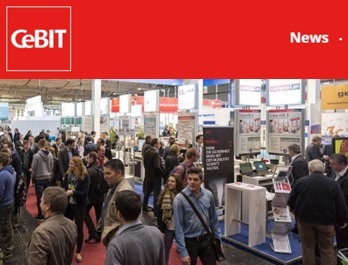 New Standard Features
Scanflo Premier version now supports virtual scanning.
Read more...
New X730 Rollfilm Module controller
A new controller for our Rollfilm module. Fast Rewind, improved film control, lower energy, retrofits to all prior rollfilm modules
Read more...